Would you love to take a great prenatal class? Would you love the support of a birth doula or even a postpartum doula? Would you also love a bit more financial support for these amazing services?
Ask yourself… Do you really need a million onesies, or burp clothes, or bottles? Not really… (says a mother of 4!). Why not ask for the gift of birth support?
As your childbirth educator, birth doula and  postpartum doula we are so happy to interact with your family and friends to help support your birth.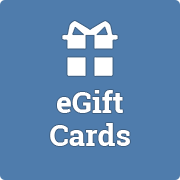 Check out our Egift page that can easily be added to your online registry!
If creating an online register we love babylist.com!
And access our free gift certificate pintables here… these are perfect to stuff in your baby shower invitations.
Liz
Author:
Liz Oldham
Elizabeth is an experienced birth doula and childbirth educator serving the DC metro area. She is passionate about family centered birthing, believing that families will always remember the support and communication surrounding their births. She currently lives in Virginia with her Husband 4 children and crazy dog.